NURTURING BODY OIL
Discovery Set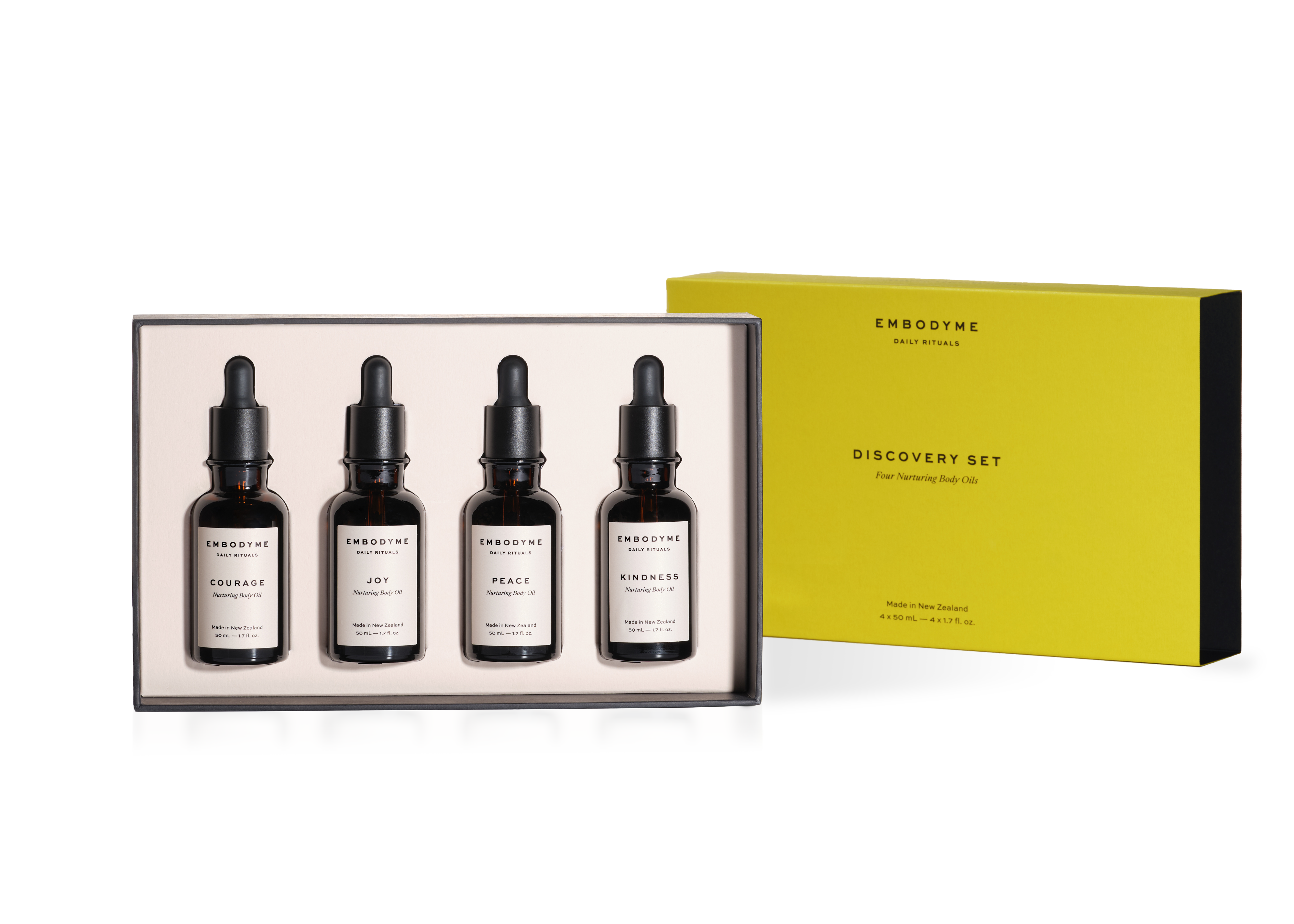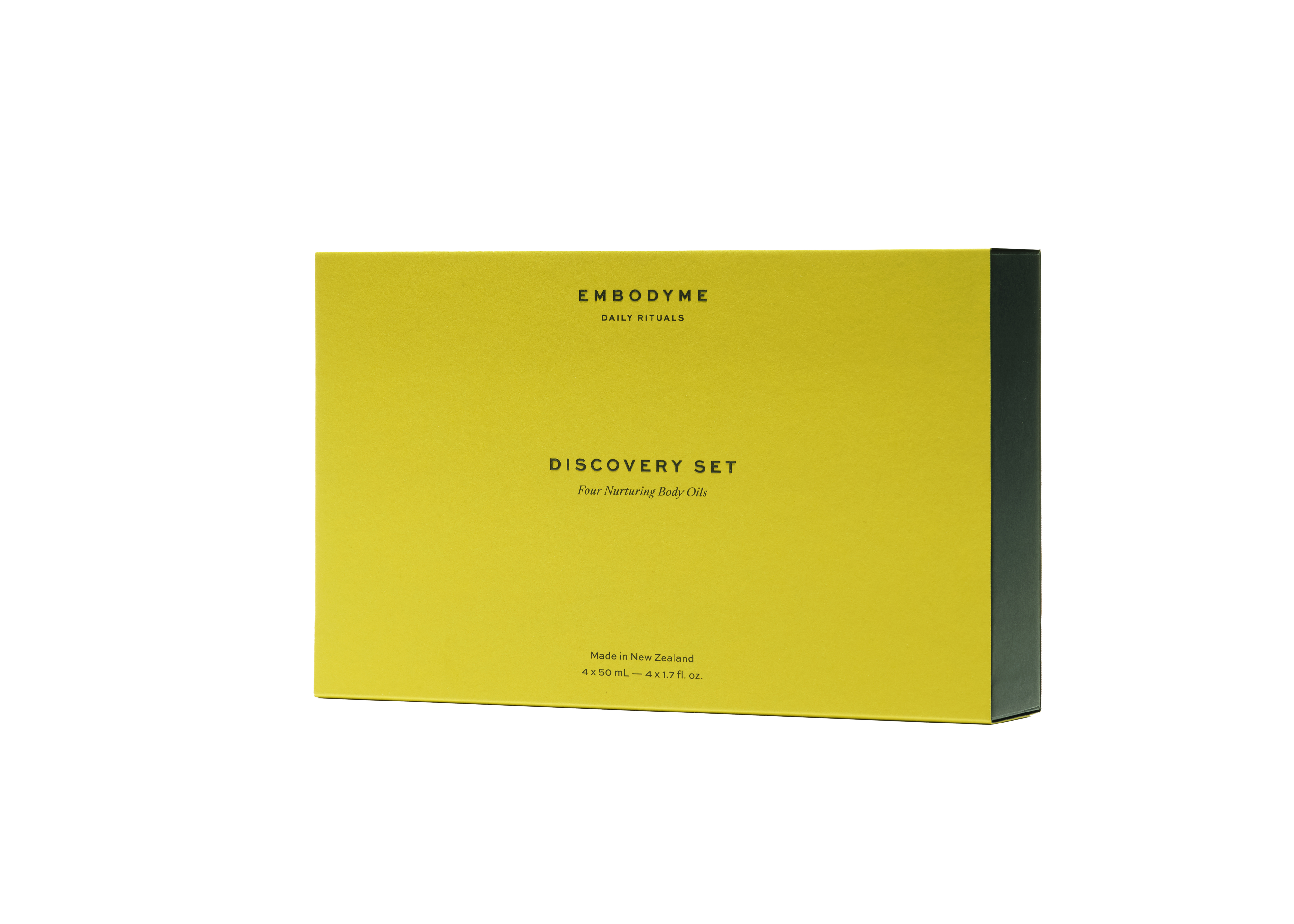 NURTURING BODY OIL
Discovery Set
MADE IN NEW ZEALAND

x4 50ML 
The perfect introduction to Embodyme's core offering of Peace, Joy, Courage and Kindness, curated to provide a truly sensorial experience that nurtures your body and mind. 
Each nurturing body oil is formulated with a luxurious blend of powerful plant-based oils that deeply nourish and absorb easily, leaving your skin feeling soft, supple and hydrated, with bespoke fragrance blends to benefit the mind.  
4 Nurturing Body Oils 
—
Courage — Mint, Ylang Ylang, Patchouli

Joy — Sweet Orange, Neroli, Sandalwood

Peace — Lavender, Bergamot, Lemon

Kindness  — Rose, Geranium, Clove 
OUR NURTURING SELF MASSAGE TECHNIQUE
Experience the transformative power of touch
Watch our immersive video for a step-by-step guide to our transformative practice designed to become a daily ritual for self care.
Watch now
THE DAILY
Discover our daily rituals for self care
Designed to help you create precious moments for self care every day. Each ritual is a source of inspiration to prioritise your own wellbeing and create a life that nurtures your body and mind.
Read on